Weekly Update - Heifer Living Gift Market this Sunday / Operation Christmas Child Boxes due
This Sunday, November 19...


Join us for Worship at 9:30 a.m. or on Facebook Live!
Pastor Garrett's message is titled
"Why Be Thankful?" based on Psalm 95:1-7

** Operation Christmas Child ~ Filled Boxes Due back to JKPC this Sunday by Noon **
CLICK HERE to view picture from our OCC Packing Party
CLICK HERE to view pictures from Veterans Day/Campus Clean-up Day


After Worship this Sunday...
We will begin collecting donations for Heifer Living Gift Market. Animals and trees can be "purchased" on behalf of a family in need, allowing the family to create income and a future for their community.
We will have festive honor cards to give out if you would like to buy a llama for your mama or some honey bees for Aunt Louise!
You will be able to "shop Heifer" until December 17.
CLICK HERE for more info
Adult Ed Class Continues
We will meet in Room D at 11 a.m. to continue our DVD and discussion time on John Ortberg's book. Please feel free to join us even if you haven't attended before.
---
SWELL Luncheon at Mexico Lindo
Saturday, November 18
ALL women are invited to attend our SWELL (Social Women Enjoying Living Life) outing on November 18 at 11:30 a.m.
We will be having lunch at Mexico Lindo,
located at: 6690 Koll Center Pkwy, Pleasanton.
Please respond to Ellie Haynes at 925-846-3816
---
Christmas Poinsettia Orders Start on Sunday!
Orders forms will be available in the narthex for poinsettias to decorate the sanctuary this Christmas season.
You can purchase a plant in honor or memory of a loved one. Commemorations and memorials will be printed in the Christmas Eve worship service bulletins. We are asking for a $12 donation per poinsettia that will go toward defraying Worship Committee expenses. You can place your completed form in the basket in the narthex, or turn it in to the church office with your check made out to JKPC. Plants can be taken home after either Christmas Eve service. Deadline for ordering is Sunday, December 10.
---
Handel's Messiah Sing-a-Long

Sunday, November 19, at 7 p.m.
All are welcome to join a sing-along of Handel's Messiah at Peace Lutheran Church in Danville. Choruses are great to sing along with or just listen! Our own Dean Christman will be singing the tenor solos. Admission is $20 per person.
CLICK HERE for more information and to buy tickets.
---
McIntyre's Annual Wassail Wine & Caroling Party
Sunday, December 10 at 6 p.m. at the McIntyre Home

Tis the Season! Join the fun at the home of Peter & Diana McIntyre:
568 LaGrange Lane in Livermore
RSVP to the McIntyres : Home,925-344-7073 or Cell, 925-918-0349
Please bring a substantial hors d'oeuvre or finger dessert to share.

---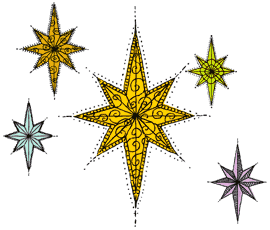 Make the Holiday Brighter for Those in Need
Children's Emergency Food Drive
Monthly Miracles Warm Clothing Drive
Toy Drive for "unhoused" families in our local school districts

CLICK HERE to find out how you can help
---

Prayers of Joy and Concern: for comfort for the family of Frank Ahern, Alice Richards' father, who passed away on Monday after a brief battle with cancer. Alice is thankful to be with her brother and stepmother in Florida; for comfort for the Allean Husted's daughter, Cheryl, and the whole family as they grieve the passing of Leo on Sunday; praises for Addie Wehe celebrating her 3rd birthday!; praises that Sandy Tomcik had a wonderful visit with her son and his family in Texas; for Hank Irwin and family grieving the loss of Hank's brother; for healing for Judy Spruit's sister-in-law who is dealing with arthritis pain; praises from Vickie Wyant that her sister, Pat, was visiting from Texas; for job opportunities for those seeking employment; for successful surgery for Alan Cook on Friday.
Praises for the birth of Elliot James to parents Erin and Ian Souza,
and proud grandparents Alice & Kirk Richards on November 5!
---

This Week's Happenings…
Wednesday...
6:00 p.m. Job's Daughters - Fellowship Hall and Library
Thursday...
6:30 p.m. Al-Anon - Room D
Choir Rehearsal - Choir Room
7:30 p.m. Praise Band Rehearsal - Sanctuary

Friday...
8:00 a.m. Men's Bible Study - Copper Skillet
10:00 a.m. LIFT Women's Bible Study - Conference Room
5:00 p.m. Cub Scouts - Room D
6:00 p.m. Cub Scouts - Library
Saturday...
11:30 a.m. SWELL Luncheon - Mexico Lindo Restaurant
Sunday...
9:30 a.m. JKPC Worship Service - Sanctuary
11:00 a.m. Adult Education - Room D
11:15 a.m. Heavenly Grace Worship – Sanctuary
4:00 p.m. ROCK
Youth Group


Thought for the week:
"A spirit of thankfulness is one of the most distinctive marks of a Christian whose heart is attuned to the Lord. Thank God in the midst of trials and every persecution." –Billy Graham